What supervision solutions are available for Crisis Management rooms ?
CUSTOMER CHALLENGES
In its new building in Saint-Denis, SFR has built dedicated areas to supervise Internet services, subscriber boxes, professional/consumer wireless phone services and also global network surveillance of its infrastructure.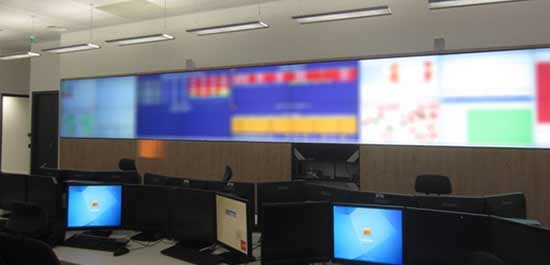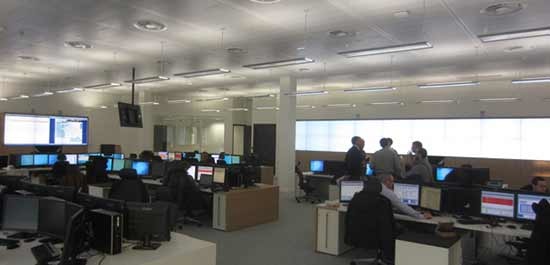 TECHNICAL SOLUTIONS
VIDELIO - IEC integrated video and sound solutions in the control rooms and the associated Crisis Management Rooms. Three of our delegated technical staff operate the equipment and ensure its maintenance 24/7 (with spare equipment directly available on site).
Supervision Equipment
2x video walls, 10m x 2.7m + 1x video wall 3m x 2m.
Wooden decorative panels of the video display walls.
40x LED rear projection cubes by BARCO.
3x BARCO controllers.
Alarm system : 12x LCD screens with low-level sound alerts and revolving light
Police beacons in the control rooms and cafeterias.
The five Crisis Control Rooms are equiped with A/V broadcast systems, video and audio conferencing facilities, automation and the "ClickShare" software system.
CUSTOMER BENEFITS
The audiovisual equipment and services supplied by VIDELIO - IEC guarantee SFR the continued good operation of their crisis operation and supervision control rooms which are totally essential to the company's normal operation.