ORA Brings a new level of experience to VIP Nightlife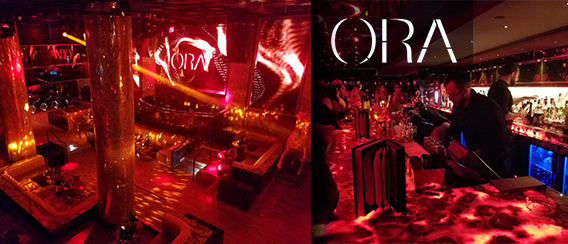 Raising the bar on what a high-end night club should look like, Ora aims to be the new hot spot in Miami, bringing a new type of experience when it comes to VIP nightlife. The consulting and installation team at VIDELIO - HMS provided sound, video and lighting solutions for this new state of the art venue.
The main dance floor and additional areas were fitted with hundreds of intelligent lighting projectors, LEDs and specialty fixtures such as the Elation ACL360i, Elation Platinum Beam 5r Extreme, a 6.5 watts RGB Laser, CO2 Base Hazer Pro smoke machine, etc.
There is also a side screen of 130 Sq feet with a Resolution Arena Media Server located in the central dance area.
The lighting system is synchronized with the sound to create an interactive scenery and light shows whose patterns are in sync with the music. Ora used multiple systems to achieve their objective, such as a Vue Audiotechnik AL-8 Line Array, Funktion One R1.5 TT, and Pioneer front end DJ equipment.
After its initial opening Ora has proven to be a hit with the locals and tourists.
VIDELIO - HMS will be in the shadows to support the venue for the years to come.